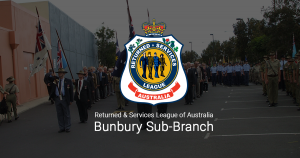 ANNUAL DINNER. 2019.
Bunbury RSL Annual Dinner was held in the clubrooms on Saturday 3rd August 2019.
Although the attendance numbers were small, all in attendance, comprising Sponsors and Members, had a very enjoyable night.
Warden Alf opened the night and welcomed all along.
President John presented Certificates of appreciation to sponsors and Club Members.
Entertainment was provided by "The Duelling Pianos" who kept the night flowing and played music which was very enjoyable and relaxing.
Catering was provided by "Silvia's" who put on a scrumptious 3 couse sit down dinner, nothing but positive comments from the Diners.
Special mention was made of Colin Sullivan who passed away 1 week before the dinner and certainly would have been in attendance. A single table was set up in memory of Colin.